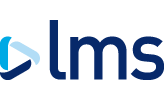 Frequently Asked Questions
Who is LMS?
Established in 1991, LMS is one of the principle providers of conveyancing services to the three cornerstones of the housing industry: lenders; brokers; and estate agents. We process over 100,000 conveyancing transactions a year on behalf of our partners which include three of the largest national mortgage lenders as well as a number of key regional providers.
Who should complete the panel application?
We are entitled to assume that the person(s) completing this form and accepting the Panel Membership Terms and Conditions has sufficient authority to bind the firm.
Do we have to upload all documents now?
No, documents can be emailed after submission. Please note that mortgage offers / instructions will not be released until your panel appointment has been approved.
Can we act for the lender while the application is being progressed?
No, mortgage offers / instructions will not be released until your panel appointment has been approved.
How do I know if our panel application is approved?
As soon as the verification process has been completed you will receive an email confirming you have been accepted onto the lender(s) panel. You will also receive a panel reference number and log in details to the case tracking system after approval.
What will happen if our panel application is declined?
If your application is declined you will receive an email detailing why.
What will happen if our panel application is declined and our client has a mortgage application with the lender?
The lender will appoint a law firm to act on their behalf.
Can we appeal if our application is declined?
Please review the reason why your application was declined. If you are able to rectify this please contact the Supplier Management Team with the necessary evidence and your application will be reviewed. If your appeal is unsuccessful you will be advised as to why. The lender makes the final decision on whether a firm is acceptable.
What should we do if we receive an email asking for more information?
Please provide this information as soon as possible to enable your panel application to be progressed.
Is there a charge to join the lenders panel?
No, we do not charge a panel membership fee, but we do require all of our panel firms to allow us to track the key stages of the transaction on our on line system.
How long does the panel application process take?
You will receive a response to stage 1 of the application within 2 working hours from submission. A response to stage 2 will be issued after 2 working days from submission, including receipt of the documents.
How often will we need to re-apply?
Each firm will need to re-apply every 12 months.
What is the panel application process?
The application process is broken down into 2 parts. Stage 1 involves a verification to check that your law firm meets the lenders minimum criteria. Stage 2 involves the self certification that certain corporate governance procedures are in place, additional information relating to your firm, the upload of certain documents including a copy of your PI certificate and signed Terms and Conditions.
By completing the panel application does this mean we will be a member of the LMS Panel?
No, LMS has a different panel application process and minimum criteria.
How do I access the case tracking system?
Further information and log in details will be sent to you after your acceptance email.